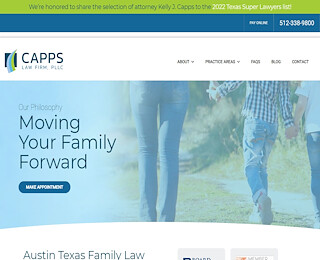 Divorce is never easy but it can become more difficult and stressful when spouses don't agree to the settlement terms of the divorce. The divorce settlement outlines exactly how property and other assets will be distributed, how debts will be paid and how issues concerning the children will be handled. Some marriages end amicably but many times couples have difficulty communicating and this can result in disagreements over the terms of the settlement. If the situation cannot be easily resolved you might need a divorce mediator in Austin to facilitate a resolution that is agreeable to both parties.
How a Divorce Mediator in Austin Will Help
When you're going through a contentious divorce you are likely under a lot of stress. Couples who didn't get along during the marriage may find it even more difficult to communicate during a divorce. Couples are expected to try to resolve their issues and agree to a divorce settlement. The settlement agreement will become part of the divorce order and will become legally binding. Therefore, it is extremely important to ensure that you work through the problems so you can both agree to the settlement.
When couples reach an impasse it is helpful to obtain the services of a qualified divorce mediator in Austin. A mediator is experienced in handling difficult divorce settlement roadblocks. The mediator will help get to the bottom of what is causing the stalemate so that a fair and reasonable settlement can be obtained. It is usually best to get help from a mediator rather than have the judge make a decision. Keep in mind that your attorney will assist in the process and will always help protect your rights throughout the process.
Resolving Difficult Divorce Issues
Some issues are more easily resolved than others. Sometimes couples may disagree over the simplest of matters. Both parties need to compromise in order to come to a settlement agreement. The most problematic issues are usually those that pertain to finances and the children. When it comes to decisions regarding the children, both parents are generally expected to participate in the child's life as well as provide support to cover the child's needs. While both parents will have a voice in how their children are raised, they need to determine where the children will reside and how visitation will be handled.
If you and your spouse own a home together it can be a source of argument. There are several options when it comes to what to do with the family home. You may sell the home and split any profits, one party may live in the home with the children until they are older and then you can sell the home or one of you may purchase the other spouse's share of the home. It is imperative that you consider what is best for the children before you make a decision that will impact their lives. A divorce mediator in Austin will help you resolve these and other difficult problems. Capps Law Firm offers compassionate legal representation for all types of family and divorce matters in the Austin area. Learn more about our legal services online at AustinDivorceAttorney.org. 
Divorce Mediator Austin
Capps Law Firm, PLLC
(512) 338-9800
7718 Wood Hollow Dr #205, Austin, TX, 78731
View Larger Map